Took this photo this rainy morning, when I noticed the trees are changing colors. These trees in particular have this wonderfully bright shade of yellow- green…. then I noticed the color seemed to be EVERYWHERE in varying shades of brightness!!!
On-trend lady snapped for Drop-Snap Japan.
Citron restaurant at The Viceroy Hotel in Palm Springs.
Chanel Iman rocking Dior F/W 2009 Collection by John Galliano.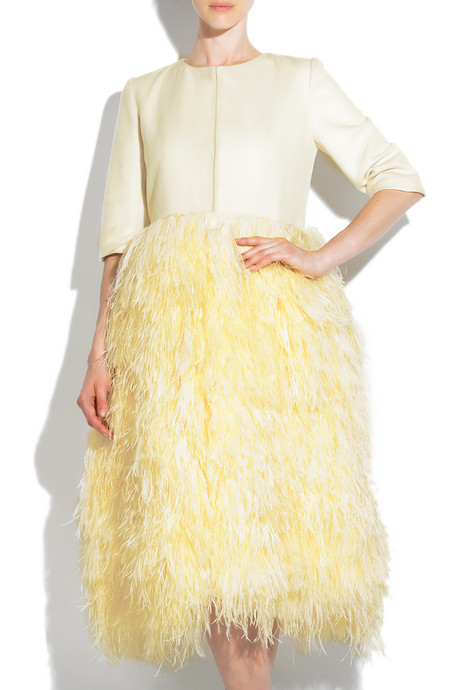 Ostrich skirt from Jason Wu (designed Michelle Obama's inaugural gown).
Wallpaper From Asprey, London.
Snapped by street photographer, Scott Shuman aka The Sartorialist.
And you know its THE color if its trickled down to us! 🙂 Left, Cute wool jacket from JCrew and nice bright pants from The Gap.